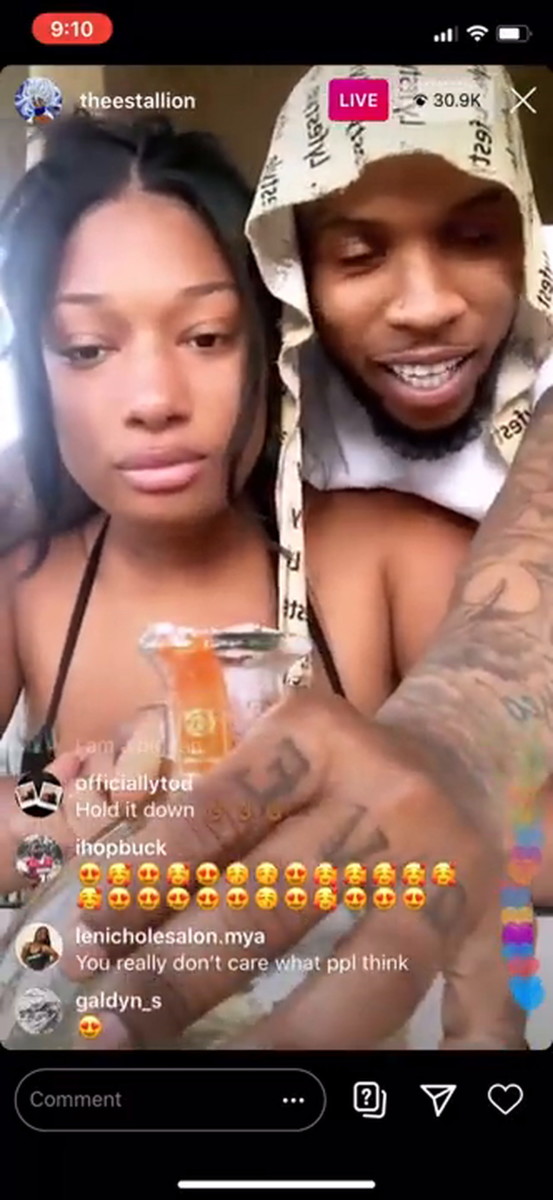 Praying for Hot Girl Meg and her crew, We don't know what was led up to the shooting.
TSR reports Megan and Tory Lanez we're stopped by police and everyone had to get on the ground. The rapper comes out and let it be known she was not arrested. She states " I suffered from gun shot wounds " Reports also say she went through a surgery. Note she's bleeding and officers still have her lay on the ground? Hmmmm!!! We will keep you updated if more details unfold. Here's what Megan posted. (stylemonument, TSR, TMZ, hellasexxy_ent)
We have some footage below of the scene. 
Video Below ( Video is on our HotStreetzRadio facebook page ).